If you've been searching for the right SFTP solution for your business, you've probably been looking at important features like price, number of users supported, disaster recovery processes, and more. But, one essential SFTP feature you may have overlooked is email alert configuration. Before you choose a top SFTP provider, it's important that you know how this feature impacts your file sharing processes.
Choosing the right FTP host is a tall task for any business. When you started the search process, you probably realized how many options there were to choose from.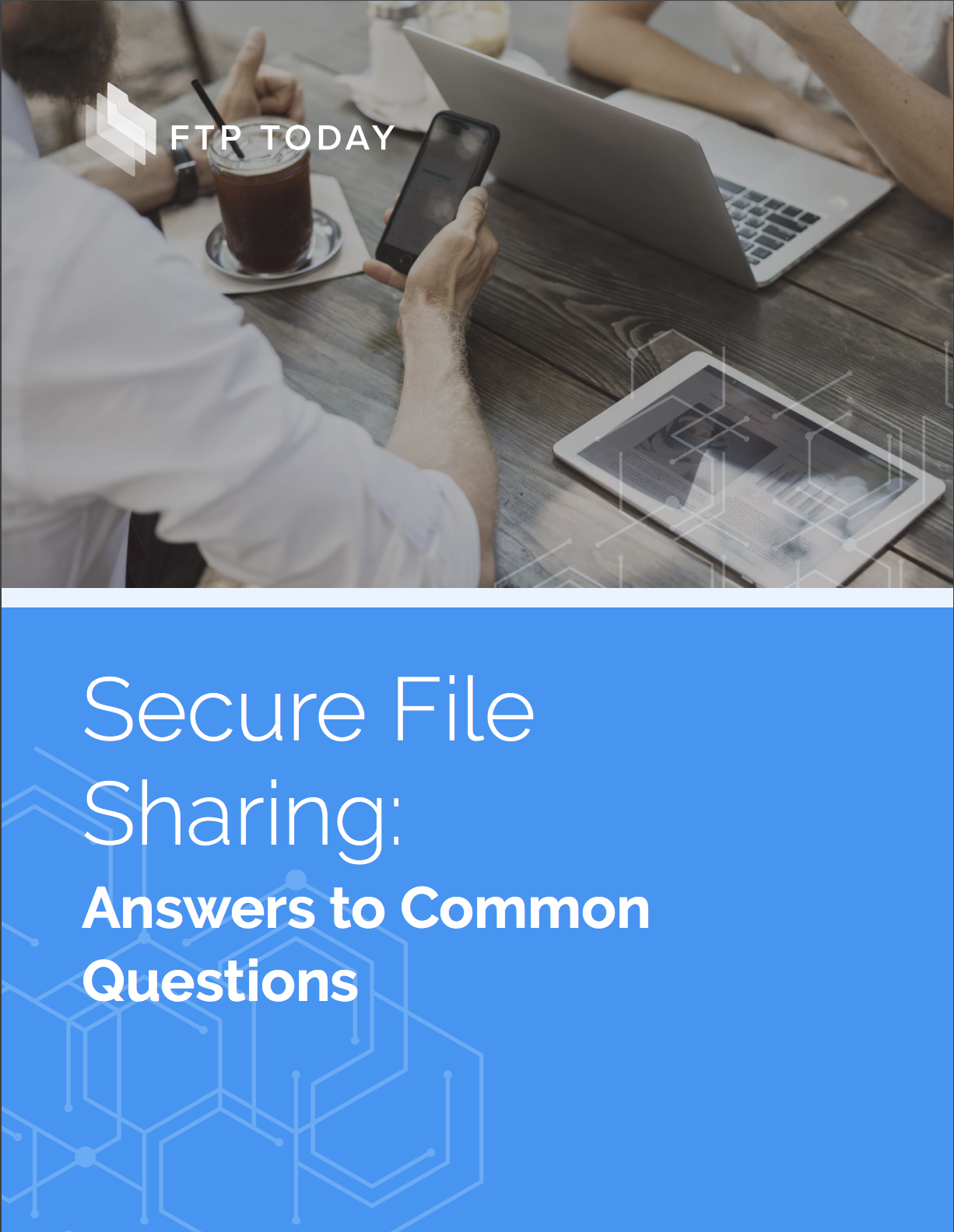 Get the answers to your secure file sharing questions!
Are you trying to select a new file sharing solution, but you have a few questions first? Explore these common questions about file sharing solutions and find out their answers.
FTP, SFTP, SSL, SSH. With so many acronyms, it's hard to keep these protocols straight and differentiate between all the different options. SFTP is a wise choice for companies that need to keep data secure, but many people don't know what SFTP means.
All businesses look for ways to save time and money without compromising quality or security for their customers. But most aren't willing to rock the boat if their current solutions are just good enough to get by. With every transition, concerns about cost and lost productivity arise. And while you might recognize the need for a new FTP solution, you might be concerned that your company's decision makers won't be on board with the move. However, it is possible to change the perception of a CEO or decision maker who believes a hosted FTP solution can't benefit their business and offer a high enough the ROI to justify the investment. You just need the right talking points to convince them.
Hiring remote employees is the easiest way to expand your talent pool, provide a perk your employees are sure to appreciate, and possibly increase security risks. If you don't properly prepare to offer this perk or choose the right solutions, the data security risks could outweigh the benefits.
If security and convenience are important factors in your file sharing solution selection process, an SFTP cloud solution could be the best choice for your business. Before you start shopping around, learn a little bit more about cloud SFTP solutions and a few benefits they hold for their users.