Are you in the market for a new file storage server? If so, you've probably heard the terms "FTP server" and "file server" tossed around. These two solutions are similar, and many people make the mistake of using the terms interchangeably. But, FTP servers and file servers have some distinct variations that could mean one is right for your business and the other isn't. Before you are able to choose the right server for your needs, it's crucial that you understand exactly what FTP servers and file servers are. Then, you need to know more about their similarities and differences. Once you have all the facts, you're equipped to choose the best server for your business' needs.
As the programs you use to protect your information get more sophisticated, so does the malware designed to steal from them. Malware, or malicious software, is used by hackers to gain authorized access to data. Malware has been around for a while – think computer viruses – but methods are growing more advanced each day. Now, hackers use stealthy methods like Trojan horse software designed to look like a legitimate website or ransomware which requires users to pay a ransom while hackers hold their data hostage. You've probably seen numerous articles talking at length about the different ways to secure your data and protect yourself and your company. But, what happens if the damage is already done? Whether you're cleaning up from a malware attack or you just want to be prepared for the worst, you need to have an plan for what to do when a breach occurs.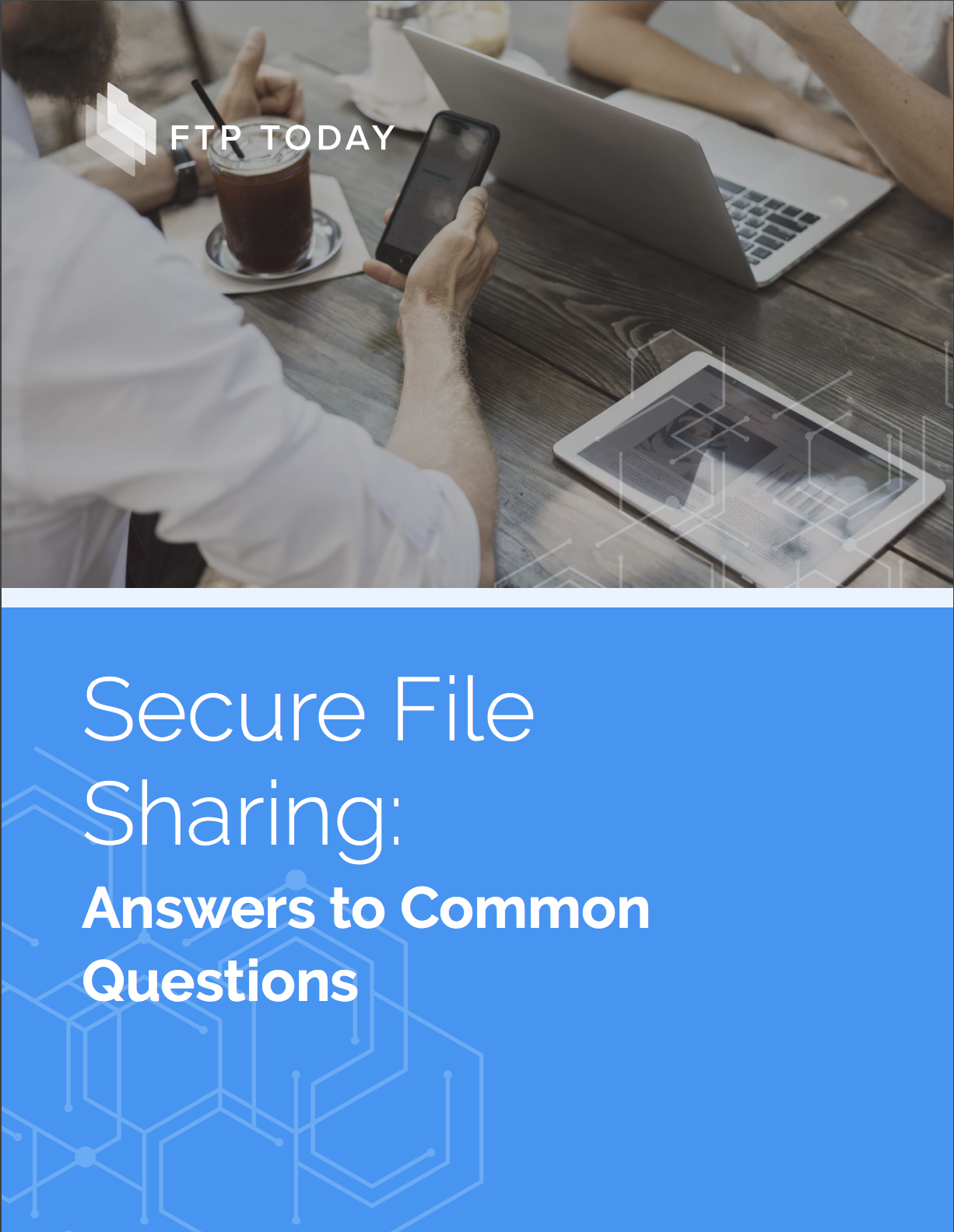 Get the answers to your secure file sharing questions!
Are you trying to select a new file sharing solution, but you have a few questions first? Explore these common questions about file sharing solutions and find out their answers.
When people search for a secure file sharing solution, there are a few features that they tend to focus on, like price, cloud options, implementation timeline, and more. But, control features are an essential aspect of a secure file sharing solution that you should consider, too.
There is no doubt that the ease of deploying an Enterprise File Synchronization and Sharing (EFSS) solution is desirable, making it a fine option for some file sharing needs. But, with every item in the pro column for an EFSS solution, there are plenty of cons. Before you choose an EFSS system for your company, make sure you take this type of file sharing solution's drawbacks into consideration.
With all the different types of file sharing services out there, it can be hard to figure out which one is right for you. The best way to choose the right type of file sharing solution is to first determine what you want your solution to do. In this article, we'll touch on a few different objectives you might have when it comes to a file sharing solution. As you read through these goals, determine which ones are important to you. Once you know what your goals are and the reason behind using a file sharing solution, you ready to pick a solution to implement.
While enterprise cloud-based solutions have become a top way for companies to share their files, 66% of workers continue to use free file sharing to share corporate documents. When employees use these free options, your company could be at risk. There are a number of reasons public cloud file sharing options problematic, but the biggest drawback is the lack of security. You might be tempted to use Dropbox or Google Drive due to the convenience, low price tag, or simplicity. However, these public solutions don't provide the granular access controls or the security protections to meet your company needs.